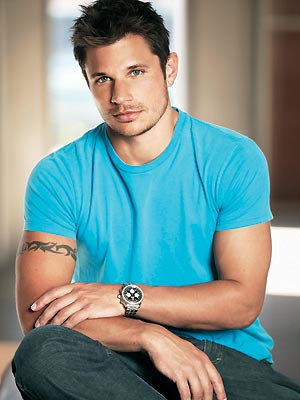 Name: Tyler James Baxter
Nicknames: Ty
Gender: male
Year AND Age:17/7th
Preferred houses (state 2): Gryffindor/Ravenclaw
Birthday - Month/Day/Year: May 18th 2020
Blood Status: Half
Race: (vampire/werewolf, witch/wizard) Wizard
Height: 6'0
Hair: brown spikey
Eye color: blue
Skin: pale
Build: Muscualr
Other distinguishing features: scar on his arm when he fell out of a tree when he was seven.
Personality(one paragraph): Ty is very out-going and very friendly to everyone he meets once. Ty is very brave and loves going on adventures and doing new things. Ty is bit of a troublemaker at times and always seems to get detention for something. Ty is very smart but he uses it for trouble more then working. He very loyal and protective of his friends and family and will do anything to protect them.Although Ty is very emotional he tries to keep itinside of but sometimes get the better of him.
Skills (name 5): keeping secrets, DADA, potions, singing, playing piano
Weaknesses (name 5): Lying, girls, Potions, History of Magic, Divinations
Likes (name 5): singing, playing piano, rain, astronomy,DADA, Quidditch
Dislikes (name 5): evil people, evil Slyhterins, people who judge other people, stuck up people, people who think there all that
Motto: Live for the moment that count and not the moments that you want to make count!
Family
Father: James Baxter
Mother: Raven Raxter
Brother/Sisters: Aiden, Samantha and Amanda (twins)
History(two paragraph):
Tyler James Baxter was born on a hot day of May 1th 2020 by James and Raven Raxter. Tyler is the oldest out of the four Baxter siblings Aiden Samantha and Amanda. When Tyler was young he went to a mugge school until he reached the age of eleven to go to Hogwarts. Knowing full well he was a wizrd for he seen his dad do magic Tyler couldn't wait until he wentt school to learn magic for kids at his muggle school always pickedd on him. Feeling bored and lonely Tyler started causing trouble at his muggle school which lead him to be a trouble maker once he got to Hogwarts. At the age of eleven Tyler got accepted into Howarts and got sorted into Gryffindor like his farther.
As years passed Ty was still his troublemaking self and always got dentention every now and then for something. In Tyler fifth year his mother got very sick and had cancer and was very close to dying and was losing all her hair. Tyler took almost his whole fifth year off to help his mother get better and fight the cancer which his mother surived in his sixth year going on seventh year. But Headmistress Malfoy was very understanding and always allowed him to go home when he needed to. Now in his seventh year Ty taking NEWTS this year and hopes to go be a Healer or Auror.
Short Role play(one paragraph): Tyler walked to the lake ad smiled at his bet friend Sophie Malfoy. "Hey Soph enjoying the nice sunlight?"Tyler asked. "Yeah, just some can't beout longerthen five hours."she said."Don't worry, Soph the sun is goingdown our fine."said Tyler chuckling knowing his best friend was a vampire.
Did you PM the admin the site password? Elizabeth