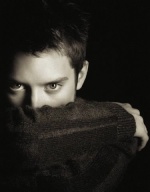 Name: Severus Ryans
Nicknames: Sev
Gender: Male
Year AND Age: Graduated, 23
Preferred houses (state 2): Slytherin, Ravenclaw
Birthday - Month/Day/Year: July, 9th, 2014
Blood Status: Pure
Race: (vampire/werewolf, witch/wizard) Wizard
Height: 5,7
Hair: Brown/Black
Eye color: Blue
Build: Athletic
Other distinguishing features: Has the Dark Mark on his arm
Personality(one paragraph): Severus was always a Con-Artest. He figured he had enharited it from his father, who he knew, but had never truly understood. Severus was always tallented at convincing others to change there mind without even harming them. It was the way that he spoke, that convinced them, so confusing but somehow calming. This never failed. No matter who he used it on, he would always get his imformation out of them, that was why he made such a good person for the job of being a Death Eater.
Skills (name 5): Conning, Darts Arts, Patronus, Investigating, Gathering Information
Weaknesses (name 5): Women, Love, lies often, doesn't forgive others, Temper
Likes (name 5): Girls, Investingating, Being a Death Eater, Rain, fear
Dislikes (name 5): The Ministry of Magic, Muggles/Muddbloods, Silence, Being alone, Professors
Motto: "Life is a game, so we can cheat if we know how"
Family
Father: Michael Ryans (Murdered)
Mother: Amealia Leah (In Azkaban)
Brother/Sisters: Brittany Leah (Murdered)
History(two paragraph):
(I've alread filled this out onces, i shouldn't have to do this again, thanks)
Short Role play(one paragraph):
Severus sat down next to Zylee Black and smirked at her. They were in the Malfoy Mansion for a meeting with the Dark Lord. Severus looked back at Voldamort and watched him torture a Mudblood infront of them. The young mudblood fell to the floor, limp, with a flash of green light. "We Show no murcy", Severus shouted. "Show no mercy", The rest of the Death Eaters cheered, raising there wands in the air.
Did you PM the admin the site password? (which Admin) Zoe